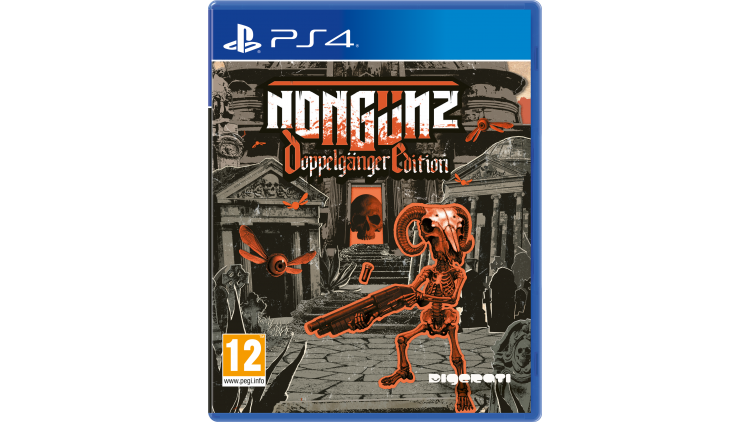 arrow_back_ios_new arrow_forward_ios
Nongunz is a nihilistic action platformer roguelike. Obscure in both gameplay and theme, Nongunz is a riddle that demands sacrifice. Completely rebuilt in Unity, the Doppelganger Edition is a remastered version of the original, featuring two all-new modes: Arena and Local Co-op. 
Key Features
-Unforgiving gameplay that will challenge both your skill and your wits
-The whole game is a riddle. Unveil the mystery behind the nihilistic universe of Nongunz
-Beautifully crafted black and white pixel environments and characters
-Hundreds of levels plagued with dozens of different enemies
-Many weapons, items and equipment to unlock and master
-The potential to change your perception about existence, violence, and mankind
-Join forces with your double in Local Co-op mode
-Survive an eternity of enemies in Arena mode
***
Red Art Games has switched to an open pre-order system and limit the pre-order of this games to the duration of 5 weeks. We will produce as many copies as needed to fullfill the pre-orders and it will NOT be possible to order the game after this pre-order period. 
Please note that partner resellers might also take pre-orders for a very limited number of copies of this game during the 5-weeks pre-order opening window.