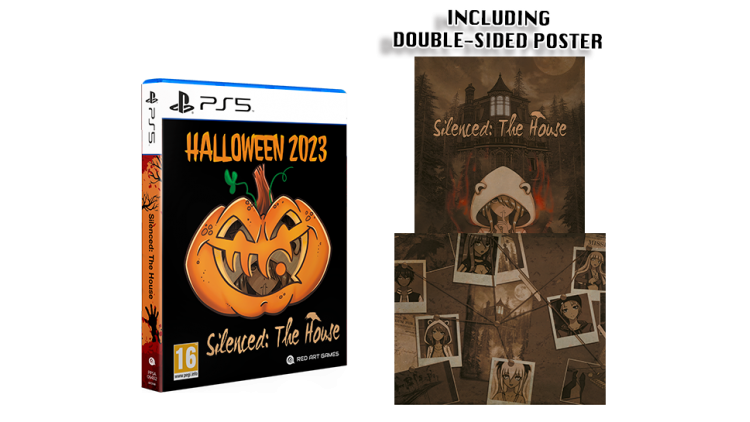 arrow_back_ios_new arrow_forward_ios
Order now to have your game in hand for Halloween!
Any plans for weekend? There is a great place to escape from the hustle and bustle of the city and daily routine! We promise a unique experience of horror and despair… if you stay alive, of course. Survive the night in the house from your nightmares!
Halloween Edition
In keeping with our Halloween tradition, here is a truly horrifying game for Halloween 2023!
Here's the twist: if you order now, you will have Silenced: The House in hand for Halloween! What's that for a treat, eh?