shopping_cart
Cart
Shoping Cart
(0)
€0.00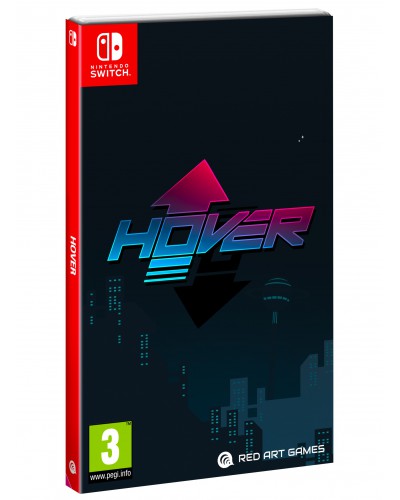  
Hover Switch
2800 Copies only
This standard edition includes a sleeve box.
Release Date : AVAILABLE
The game takes place in ECP17, a high-tech city also called Hover City by its inhabitants and located on a distant planet. Having fun has become illegal and entertainment is banished. You're in charge of a team of young rebels, the Gamers, fighting against the new anti-leisure laws oppressing the city. Equipped with high-tech gears allowing amazing jumps and speed, they roam the city to sabotage the propaganda, help citizens, and find a way to reach the Orbital Station. This way they could warn the Galactic Union and put an end to the oppression.
Data sheet
System

NINTENDO SWITCH

Release Date

Q2 2020

Language(s)

French, English, Italian, German, Spanish, Russian, Chinese, Japanese, Korean

Weight

0.100 grams

Number of copies

2800

Genre(s)

Parkour, Adventure, Action