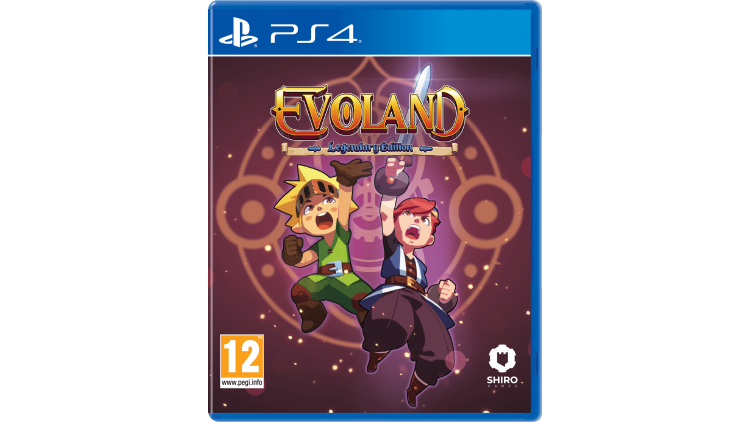 arrow_back_ios_new arrow_forward_ios
Standard edition English and French version.
5000 copies only
This standard edition includes a cardboard sleeve box.
Evoland is a journey through the history of action/adventure gaming, allowing you to unlock new technologies, gameplay systems and graphic upgrades as you progress through the game. Inspired by many cult series that have left their mark in the RPG video gaming culture, Evoland takes you from monochrome to full 3D graphics and from active time battles to real time boss fights, all with plenty of humor and references to many classic games. 
Evoland 2 graphics style is changing as you travel through time and its gameplay evolves as you move along the storyline. It is also a real RPG at heart, with a deep scenario based on time travel: explore different eras and change the history of the world. But are you sure that the consequences will not make things worse? 
Full of humor and references to classic games, the Evoland series brings a truly epic and extraordinary adventure, unlike anything you've ever played before!
アジア市場での著作権の制限により、PlayStation 4でビデオゲーム「エボランド・レジェンダリーエディション」をアジアに住んでいるお客様に販売することはできませんのでご注意ください。ご理解のほどよろしくお願いいたします。
Please note that due to copyright restrictions on the Asian market, we are unable to sell the game Evoland - Legendary Edition on PlayStation 4 to customers living in Asia. We apologise for the inconvenience and thank you for your understanding.