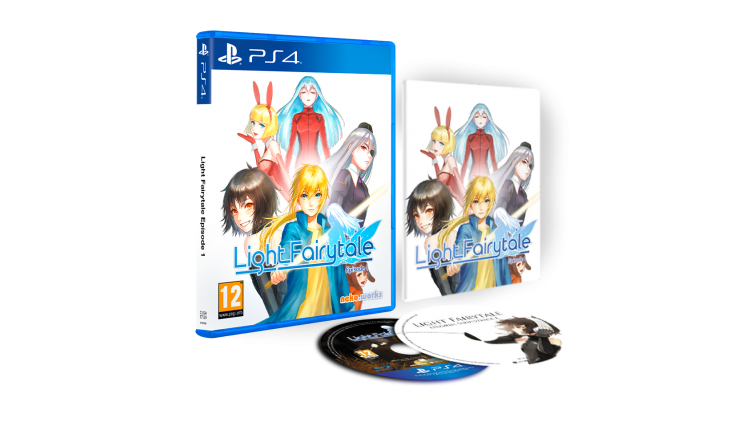 arrow_back_ios_new arrow_forward_ios
Please note that the game is limited to 3 copies per customer, thank you.
Manual and Original soundtrack included.
Light Fairytale is a turn-based Japanese-style RPG series set in a dying underground world ruled by an evil empire. The goal of this project is to bring back the immersion and emotion of 90's era JRPGs on current platforms with the expected evolution in both design and technique. Each episode is a standalone game, approximately 3 hours long for a first play-through, double it for a full completion of all the achievements and secrets. Episode 1 is the start of the adventure.
Play as Haru and his childhood friend Kuroko as they fight a dark empire in the underground 'Lower City'.
Features:
Classic turn-based battles that happen directly on the field.
Modern real-time 3D graphics.
Cute chibi characters.
Playable in English, French and Japanese.
Enhanced on PlayStation 4 Pro / PlayStation 5.
Original soundtrack included composed by Terry Chandler.
01 "The Mysterious Girl"
02 "Haru"
03 "Kuroko"
04 "The First Battle"
05 "Boss Battle"
06 "The Dark Empire"
07 "Dark Town"
08 "The Fortune Teller"
09 "Peaceful Moment"
10 "The Warehouse"
11 "The Low Area"
12 "Someday to the Blue Sky (short)"