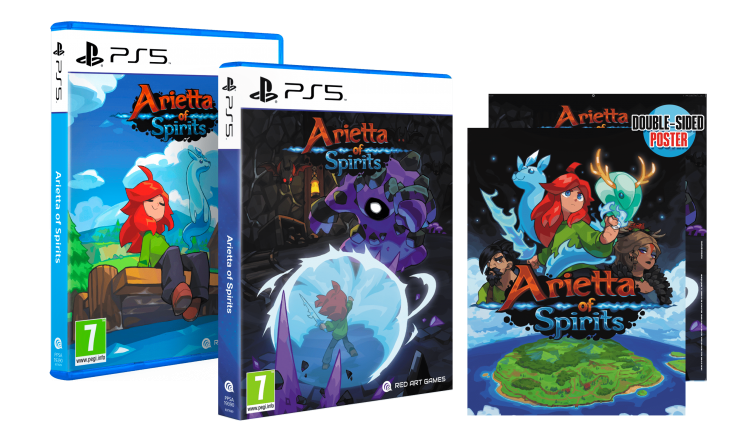 arrow_back_ios_new arrow_forward_ios
Expected Release Date: December 15th, 2023
Arietta of Spirits is a story-driven action-adventure game, with easy to approach game mechanics.
Follow Arietta on her journey to unveil the mysteries of the Spirit Realm and immerse yourself in a story filled with emotion and surprising turns.
Deluxe Edition
Standard Edition
Deluxe Edition
The Deluxe Edition has been created with players who love to get a little something extra with their games in mind. Every Deluxe Edition title features a wraparound box sleeve as well as at least one physical bonus (poster, keychain, acrylic stand, etc.). While Standard Edition games are available everywhere (link below), Deluxe Edition games are only available from Red Art Games' official online shop.
Thank you for checking out our beautiful Deluxe Edition for PlayStation 5™!
Standard Edition
The Standard Edition is for those who want the game and just the game. No sleeve, no bonus.
If you missed out on our Deluxe Edition, or if you don't want physical goodies, you can still pick up a Standard copy here for Playstation 5™!