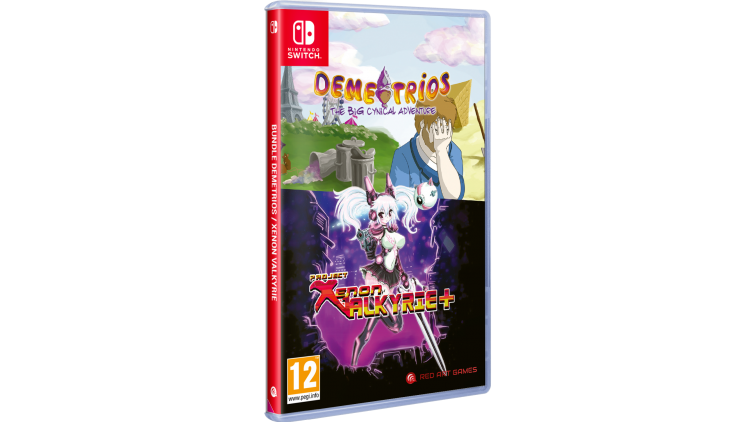 arrow_back_ios_new arrow_forward_ios
> Xenon Valkyrie is a rogue-lite platformer game with RPG elements in which you must fight to the deepest part of a moon and halt the plans of a wicked witch.
Obtain many weapons as you fight through a unique, randomly-generated world every time you play. Encounter many characters, stores and enemies that tell a legendary story. With traditional graphics and high quality chiptune music, level up and get the amazing power of the Xenon Valkyrie!
> Demetrios is a quirky adventure game packed with tons of humor!
Bjorn Thonen, a slob of an antique dealer living in Paris, is robbed one night after coming home drunk. Forced to conduct his own investigation with the help of his neighbor Sandra, he ends up involved in a murky, mysterious affair. Will these unlikely heroes be able to rise up and discover ancient secrets?
This standard edition includes a cardboard sleeve box.