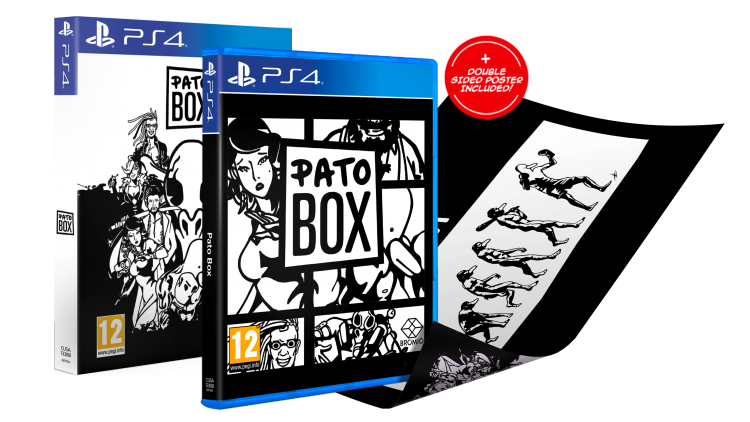 arrow_back_ios_new arrow_forward_ios
Please note that the game is limited to 3 copies per customer, thank you.
This physical version will include a double-sided poster and a cardboard sleeve!
A surreal boxing quest with a duck!
Test your reflexes as you fight your way through an evil corporation in search for retribution.
Uncover their deepest secrets by exploring thrilling 3d environments with a graphic novel/comic book art style.
Find the henchmen who took your dream away in an action-packed and fast-paced fights that will test you to the limit as a true boxing champion!
Will you chicken out or learn how to DUCK?
Features:
Challenging and surreal 2D fights with a comic book art style.
Innovative visual proposal, inspired by graphic novels and comics.
Find the truth on Story Mode, a single player adventure filled with surprises and 3D environments as well as 2D boss fights!
Interactive dialogues. Learn more about Deathflock and Patobox by talking to members of the organization and reveal their dark secrets, what is Deathflock hiding and what it means to our hero Patobox?
Amazing Soundtrack by Controvol that will fill you with adrenaline.
Explore a world full of traps and mini games.
Hidden collectables to expand the story. Reveal the darkest secrets of the game by reading special documents with more information about the background of the members of Deathflock and even Patobox himself!
Fight your way through Arcade Mode, defeat all the bosses as fast as possible one at a time or all in row with a special boss at the end!
Ducks... a lot of ducks!