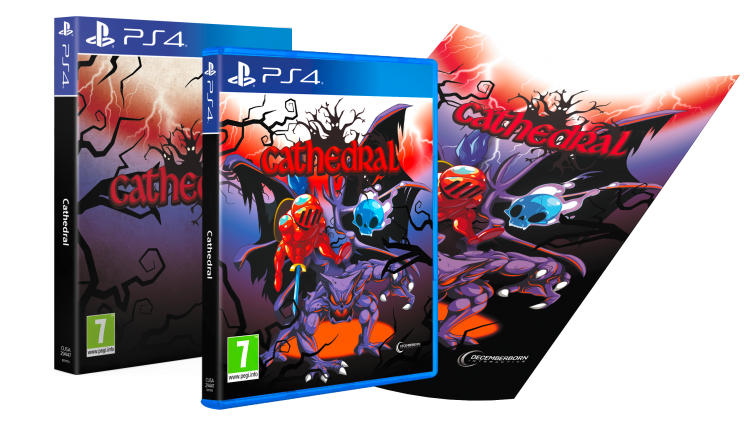 arrow_back_ios_new arrow_forward_ios
Please note that the game is limited to 3 copies per customer, thank you.
Game comes with a cardboard sleeve and a stunning poster!
Wake up in a world with no recollection of how you got there. A world full of secrets, hidden rooms, dungeons and towns; Cathedral features a vast world, meant for exploring! You control a nameless protagonist, a knight from a different world, who teams up with a spirit known as Soul. Figure out what makes this world tick, and how to get back home.
Unravel the secrets of your past by finding the five elemental orbs. The orbs, placed in ancient times by the demi-god known only as Ardur, are protected by five fearsome guardians. Make your way through their dungeons, meet them head-on in combat, and see if you can best them!
Features
Single player adventure game
A large world to explore, filled with secrets
Challenging boss fights
A map system that makes exploring and backtracking the world fun
Towns, shops, shopkeepers, fortune tellers and other NPCs
Lots of varying puzzles, areas and enemies
Awesome 8-bit music, made in Famitracker