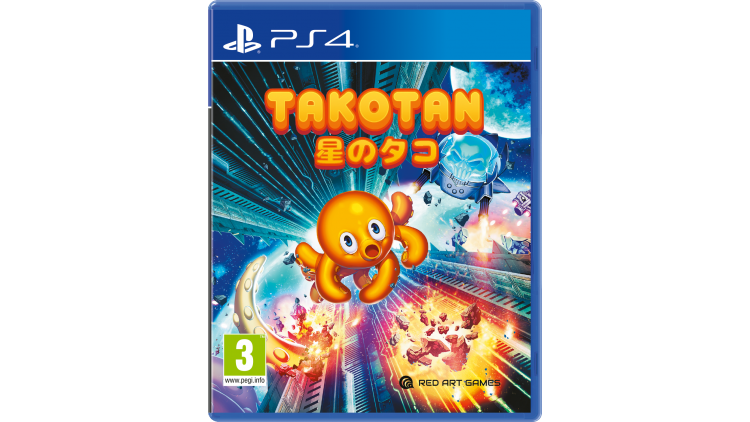 arrow_back_ios_new arrow_forward_ios
The world has been taken over by an alien invasion. On the eve of destruction, humanity calls out for help! Takotan is a retro shoot'em up inspired by 16-bit classics. Save the world from alien invasion by shooting and dodging your way through 8 action-packed levels with sinister bosses! Collect a variety of power-ups including lasers, bowling balls and ninja stars to take down enemies and defend the planet.
Features:
-Play in Normal Mode with 1000 shield and 3 lives, letting you recover if you don't take another hit too quickly.
-Test your skill in Panic Mode with only a shield power-up and no HP, allowing only 2 hits before you're cooked!
-Design your own challenge with Custom Mode to set max shield, lives, weapon, starting level and more.
-Enjoy a more casual experience in Assist Mode, cutting all damage in half.