10-Game PS4 Lucky Bag
- Late Q1 2023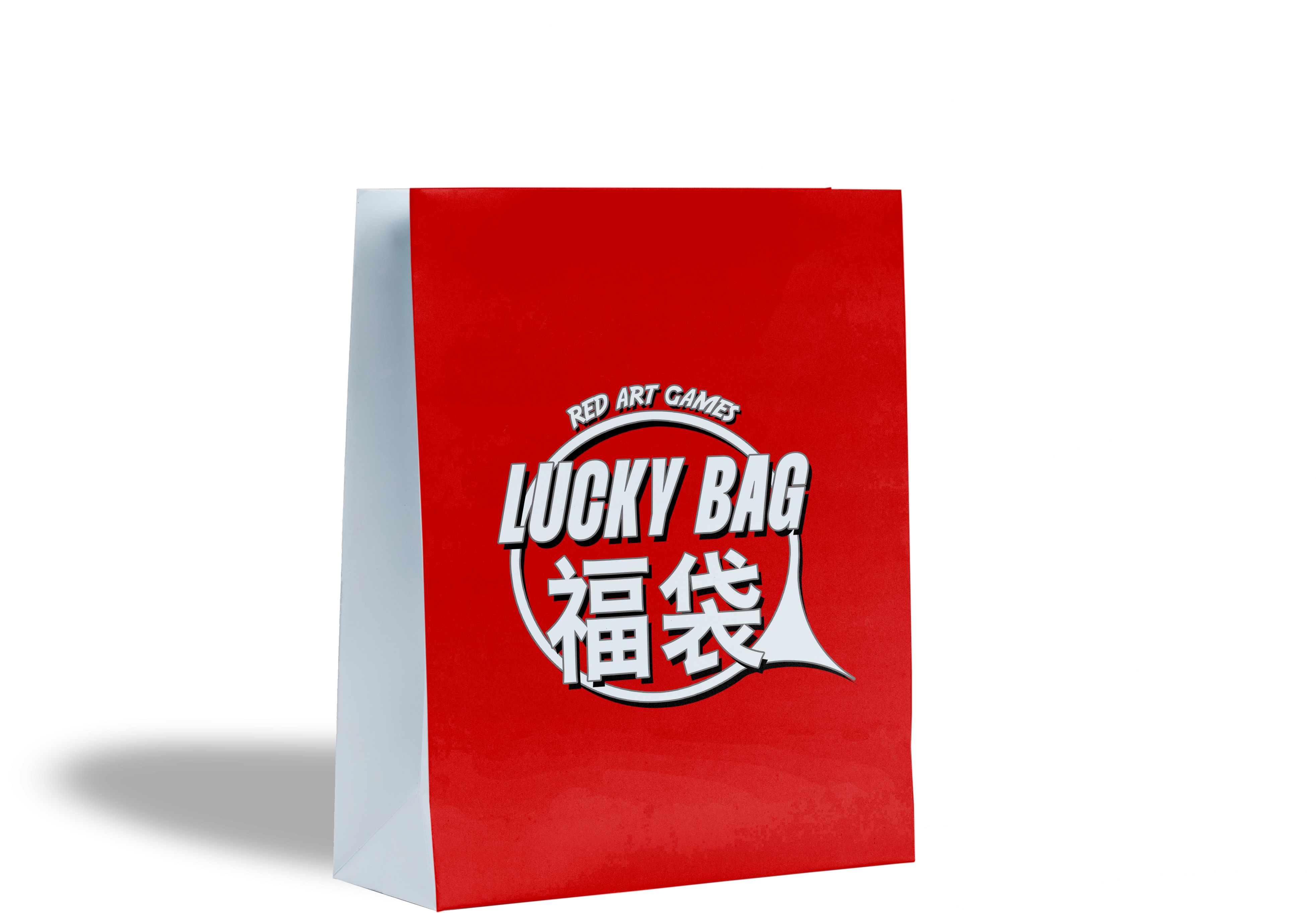  
Copies of the 2022 Red Art Games #PS4 Lucky Bags Exclusive Game: Taimumari Complete Edition will be inserted in bags at random.
2022 Red Art Games 10-Game Lucky Bags can contain any one of the following PlayStation 4 titles (games are inserted in the bags at random) while stocks last:
Taimumari: Complete Edition (EXCLUSIVE GAME)
Endocrisis
Unto the End
Obey Me
Projection First Light
Yestermorrow
War Tech Fighters 
Old Man's Journey
Batbarian: Testament of the Primordials
Takotan
Macrotis
Task Force Kampas
Brotherhood United
Null Drifter
112th Seed
Iro Hero
Braveland Trilogy
Neurovoider
Oure
BATS: Bloodsucker Anti-Terror Squad
Akinofa
Galaxy of Pen and Paper +1 Edition
Super Skull Smash
Duck Souls
Pinkman+
Blind Men
Amazing Princess Sarah
Sturmfront - The Mutant War: Übel Edition
Skautfold: Shrouded in Sanity
Glam's Incredible Run
Inspector Waffles
Metropolis: Lux Obscura
Escape from Tethys
Steam Tactics
My Aunt is a Witch
Escape From Life Inc.
Swordbreaker The Game
Crashbots
Evan's Remains
Aground 
Please note that those additional copies of games listed as 'sold out' on our online store were gathered during our office move or were initially set aside for customer service purposes (replacements, withdrawals, etc.). No bag will contain two copies of the same game.
FOLLOW US ON SOCIAL MEDIAS